What is the Newest iPhone?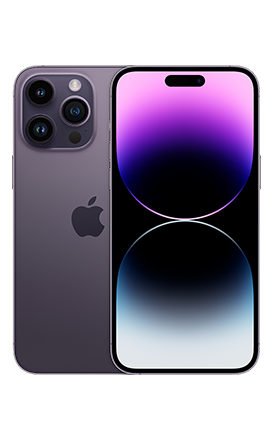 Pin
iPhone 13
Among the many changes that the iPhone 13 introduces are a smaller notch, a faster chip, improved cameras, and dual eSIM support. The new iPhones also feature an advanced 5G experience, providing faster downloads and uploads. These improvements allow iPhone users to experience higher-quality video streaming and streaming services, as well as more competitive multiplayer gaming.
The new iPhones also feature a bright Super Retina XDR display, and an advanced camera system that includes an improved TrueDepth camera system. These cameras are located in a notch on the front of the device, allowing for better overall display coverage. They also feature sensor-shift optical image stabilization to help improve low-light photography. For users who prefer a traditional iPhone, Apple will be offering an iPhone mini, which will feature the same hardware but in a smaller form factor. The new iPhone will be available in a variety of colors, including black, pink, blue, and (PRODUCT)RED. The new iPhone will be available for preorder on September 17, and it will begin shipping on September 24.
One of the biggest improvements on the new iPhones is the new A15 Bionic Chip. This chip features a 16-core Neural Engine and a 4-core GPU, and it is designed to deliver better performance for the new iPhones. It also supports ProRes and a wide range of rear camera features.
The iPhone 13 also introduces a new Cinematic mode, which lets users shoot videos with movie-quality depth effects. The mode records videos with automatic focus changes, and it shoots in Dolby HDR. Users can also adjust the level of bokeh in the Photos app. The new iPhones also feature Photographic Styles, which are customizable filters that allow users to apply selective editing to important elements of their photos.
The new iPhones also feature an advanced water and dust resistance system. The iPhone 13 and 13 mini both feature IP68 certification, which is an industry-leading rating for water and dust resistance. This rating means that the devices are designed to be resistant to common liquids, including rain, snow, and seawater. In addition to water and dust resistance, both models are rated for submersion for up to 30 minutes in six meters of water. Apple's Ceramic Shield cover glass is also used on both models, and it is infused with nano-ceramic crystals to provide improved drop protection.
Both iPhone 13 models also feature an all-glass front and back. They also have flat edges and a color-matched aluminum frame. The new iPhones also feature antenna lines made from upcycled plastic water bottles that have been transformed into stronger high-performance materials. The new iPhones will also include a 5G mmWave antenna that is located under the power button.
The new iPhones also feature the new Apple-designed U1 chip, which enables Ultra Wideband technology. This technology allows the new iPhones to locate other U1-equipped Apple devices. It is also used for Apple Pay, Face ID, and authenticating third-party apps.
The new iPhones also feature Optical Image Stabilization, which provides improved low-light photos. It activates in mid-to-low light scenes and is powered by the new TrueDepth camera system. This system includes a 12-megapixel f/2.2 camera and FaceTime camera. This system also features Portrait Mode, which is available for both still images and video recording.
iPhone 14
Among the many new features in the iPhone 14, one of the most important is the Emergency SOS via satellite feature. It combines software, antennas and other technology to help you connect with emergency services when there is no signal. It is currently available in Canada, and will be coming to more countries soon. You can use the new feature to automatically contact emergency services by asking a series of questions to Apple's relay center. In the event of a car accident, it can be used to notify designated contacts.
Apple's iPhone 14 has many new features and upgrades, including a faster TrueDepth camera, new video shooting modes and the ability to make calls to satellites. It's also a better performer than the iPhone 13, and lasts longer on a single charge. This is due in part to Apple's new heat dissipation system. A new camera system, a larger sensor and a new lens have also been added.
The new iPhone 14 also has a larger screen. Compared to the iPhone 13, it weighs a scant 6.07 ounces. It's also slightly thinner, with a width of 5.78 inches and a height of 2.82 inches. The screen is bigger, but it's not as big as the one on the iPhone XS.
Among the new features in the iPhone 14, the new Camera system has the best sensor and lens in the current iPhone lineup. Combined with a new image processor, the new camera system allows for better photo processing and faster autofocus. The new gyroscope and accelerometer have also been improved. The new camera system has an improved aperture lens, which helps it achieve better low-light performance.
The new iPhone 14 is also more repairable than previous models. Apple has included a new back glass and enclosure, making it easier to replace without removing the entire device. The new design also allows for easier access to the internal components.
The iPhone 14 also has a new feature that's a little bit of a buzzkill. It's called the iCloud Shared Photo Library, and it will make it easier to share your photos with friends and family. The iCloud also offers a new feature called Passkeys, which allows you to create a secure password for certain apps.
The iPhone 14 is a pretty good looking phone. It's not the prettiest iPhone ever, but it does have some notable upgrades. It's got a slightly bigger screen, and it has a new aluminum frame. However, the new model doesn't come with a telephoto lens, and it's not the fastest iPhone ever.
The iPhone 14 also has a new feature called Face ID, which allows you to unlock the device with a picture of your face. This feature will be especially useful for the new Animoji and Live Activities. You can use Face ID to unlock the iPhone, unlock the display, and unlock your home or office door.
It's also got the new Live Activities feature, which will provide you with real-time updates on your food order, rideshare, and other tasks. The iPhone 14 also has a new feature called the iCloud SpeakMotion feature, which allows you to speak to your phone using a virtual speaker.